Mylinda Renay Salon Spa Boutique
Mylinda Dodson-Hoard
Hair designer & Salon Owner
817-861-6992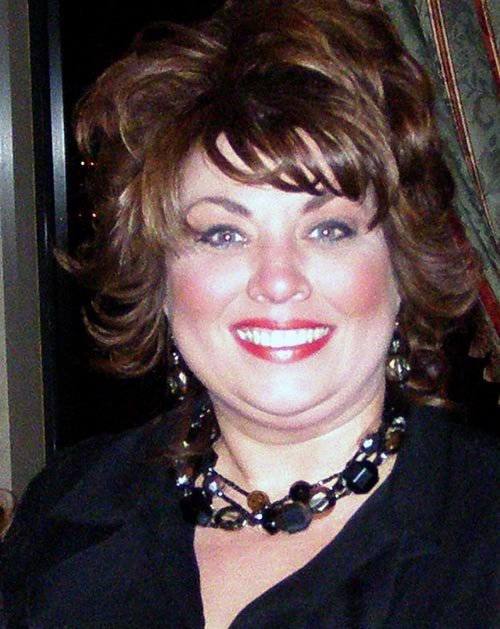 "It is simple I LOVE HAIR" I wish I could put it into words how very thankful I am for loving what I do. I know everyone does not get this opportunity. I realize I am truly blessed. Even before I began my career in the industry of beauty I knew exactly what I was meant to do for the rest of my life. I wanted to create beautiful hair and make others feels gorgeous about themselves. I knew I wanted to learn and teach the skills & art of hair design."
In 1979, Mylinda Dodson-Hoard (owner & Hair designer Mylinda Renay Salon Spa and Boutique) began the journey in this exciting industry to become one of the most articulate, creative, professionals to master management for one of the top ten salons in the USA. In November of 2007 Mylinda was recognized at the Great Women of Texas Event and "2007 Top Twenty Influential Business Women of the Year". Also being recognized in the Star Telegram for her techniques in men's haircutting and styling. Her work has been featured in Men's Workout Magazine. In addition, she has participated in the Art and Fashion Group of Dallas with one of the top ten Salon and Spa in the United States. After careful consideration it seemed the next step was to open a Full Service Open Concept Salon and Spa where guests and staff could come together in a relaxing, inviting environment." Once she opened her salon in 2000 she has become recognized for her expertise and most recently recognized 2017 "Top Women in Business"
She has also been recognized and accredited for her skills in hair extensions, cutting, coloring, and has won 2 International competitions for hair and make-up.
I accredit my success to my internal passion for my craft" I love sharing my knowledge with my guests. I know I can and help them repeat the beautiful results at home once they understand what to do at home. After a careful consultation focusing on their needs and challenges I am ready to help them look and feel gorgeous. My favorite Service is any salon treatment that help someone look their best and I love giving a complete educational consultation to explain what, why and how I will help the client do just that. My hair is very fine therefore I understand how to give the optimum results to thicken and volume thin hair.
Education is the key to staying current and keeping your skill up to date. I love learning new techniques in services such as, color, cutting, styling, and I love training and helping others to learn to expand their craft in hair design. I have studied in Germany, New York, California, New Orleans, Dallas, and will continue to learn skill to serve you better.
---
Wayne Carroll Registered Massage Therapist
(817) 861-6992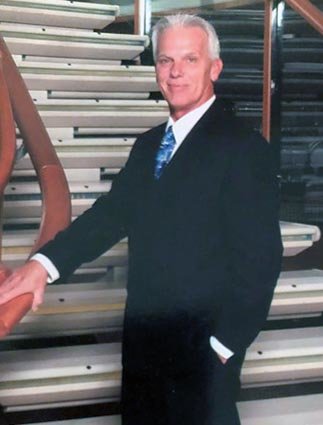 Mylinda Renay is pleased to introduce the best massage therapist in the Metroplex. Wayne is a professional in every sense of the word. For Wayne it is more than a massage. It is an individual treatment for you. His focus is on the needs of you. He understands the anatomy of every body part and can promote a solution for any challenge of the human body.
During your massage session, he will focus to give you the best results for you as an individual. For a confident, professional serving you with true passion in the art of massage therapy you will be relaxed and rejuvenated with every visit.
Wayne began the study of massage therapy in 2008 when he realized he wanted to perfect the craft of massage therapy. He has learned from the success of his sister who is also a skilled therapist. She shared her joy about client interaction and her rewarding career. Soon after that Wayne decided he must join in to help others feel great and focus on the health that massage therapy can promote with his guests. His skills will literally speak to you through a fifteen-minute chair massage and have you wanting a full hour, if not an extended 1 ½ hour massage immediately.
Wayne offers Swedish massage, stone therapy massage, sports and deep tissue massage, aromatherapy massage, reflexology and prenatal massage. He expands his techniques in the art of Thai bamboo, Himalayan stone therapy, and the newest treatment AromaTouch Therapy treatment using 8 essential oils to soothe and treat specific needs.
Wayne says "I listen to my clients and create the best therapy session to suit their needs."
"Got Pain Call Wayne" You will be happy you did!
Roxanne Darnell
Hair stylist Color Specialist
(817) 861-6992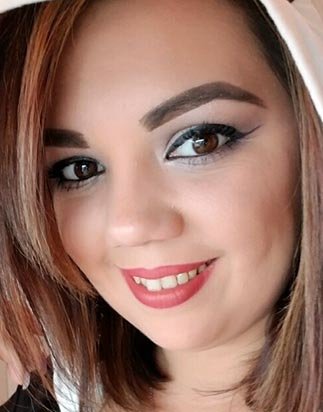 Roxanne Darnell is introduced by Mylinda Renay Salon Spa and Boutique. Visit this talented hair stylist and be ready to call this your salon home. Roxanne started her career in Arlington and then moved to Colleyville with Mylinda Renay Salon's new location. Roxanne has dedicated herself to the craft of hair design for more than 5 years. She has a true passion for hair and the joy of helping her guest look and feel beautiful. She is very entertaining but maintains professional relationships that keep her guest coming back time and time again. Her specialties are the art of hair color, hair extensions, and the ability to create fashion shades within your cut and styling. No challenge is too big for this creative hair stylist. She continues her education to expand her technical skills. She has attended professional classes including hairstyling, precision cutting, hair color formulation, and techniques in balayage and hilting. She says "I care about my clients and their hair. I listen and have the desire to meet my client's needs." I love learning about the history of their hair to determine how to serve them better. I can teach them how to manage their hairs texture and styling with my favorite product lines which we have available for home maintenance at Mylinda Renay Salon. Visit Roxanne today and become a believer in the skills she has dedicated herself to for you.

---
Cindy Toms Hair Stylist
(817) 861-6992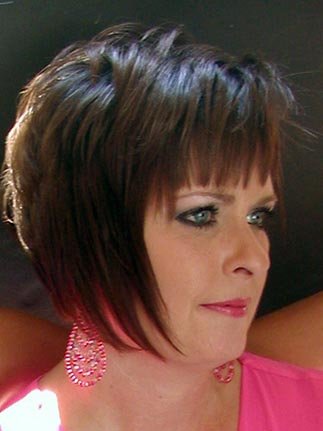 Mylinda Renay Salon, Spa and Boutique would like to introduce Cindy Toms (Hair designer, Color Specialist & extensions specialist). Cindy began her career in 1983. She worked for 18 years in Hawthorn New Jersey in the same salon. She then made the move to Texas where she has continued her love for hair in Arlington & Colleyville. She found her home when she started working as a designer at Mylinda Renay where she has remained and served many of Arlington and Colleyville locals for 9 years. During her 30 year career she has been dedicated to her creativity through continued education. Attending classes such as: Vidal Sassoon, New York's International Hair Show, Wella Trend Vision Cutting and Coloring Classes, Zig Ziglars Motivational Seminars, Inspiring Champions 1 Day Camp, and Hair Extensions Training. She has perfected her skills in Formal Styling & Up-do's and is a choice for many of our Brides and Pageant Contestants. "I enjoy the day of the event when my guests come in to get pampered". "I am good at what I do and it makes me happy helping others feel good about themselves".
Cindy loves working with Fine and Curly Hair. "I Just Love Curls"
Cindy is also dedicated to helping others through philanthropy such as styling hair at fashion shows that support Women's Club of Arlington, Cancer Research and Cindy is a recent volunteer at Mission Arlington. Cindy loves her new found love for being creative with Mylinda Renay as an amazing visual merchandiser for all the great new jewelry, handbags, and Clothing.
Cindy looks forward to having an opportunity to sharing her talent with you. Come experience 30 years of excellence today!