Mylinda Renay Salon and Boutique

817-461-1717
Call Notes Available 24/7
Hair Services
                                                            Starting @
Women -- Hair Cut and Style  $68
Women -- Hair Cut Only  $50
Men -- Haircut and Style  $42
Child -- Cut and Style  $50
Up-Do/Formal Styling  $65
Deep Conditioning Treatment $27
Deep Condition With Styling   $57
Traditional Wave       $104.
Designer Waves       $115
Partial Wave             $90
Color Retouch          $70
Color Rebalance       $85
Partial Highlight       $85
Highlight                     $105
Highlight Rebalance  $125
Cap Highlight            $85
Color Correction      $110
Chemical Relaxer Retouch $95

Fusion Hair Extensions

I went to the new location and it is very nice.
I got my second set of Cinderella hair extensions from Mylinda last week.
This is by far the best quality hair extension out there. Mylinda is very skilled
at putting them in - they look very natural. I highly recommend extensions at Mylinda Renay!
FUSION HAIR EXTENSIONS -- starting at $6 each

Highlight your hair without chemicals and add color, texture, length, and volume with hot fusion hair extensions or cold fusion hair extension.
All clip-in and fusion hair extensions at Mylinda Renay are 

100% Remy Cuticle Correct Human Hair,

AAAA Euro Quality Hair, Double Drawn



Halo Hair Extensions
100% Remy Cuticle Correct Human Hair,

AAAA Euro Quality Hair, Double Drawn
Starting @ $315. to $550
Custom Clip-In Hair Extensions
Starting @ $300.
(Prices vary depending on the results desired in length and fullness)
Hair cut with hair extensions to blend your natural hair and your new hair extensions starting at $48.

http://MylindaRenaySalon.com
120 N. Main Street  Suite C 
Grapevine, Texas 
76051
(Inside The Vine Salon & Spa )

817-861-6992 or 817-461-1717
Although many clients apply extensions for length there are so many other reasons for you to consider hair extensions to get the look you desire.
Adding fullness, covering problem areas, creating more texture to fine limp hair, adding lighter color without any damage to your natural hair. adding a color pop. adding more hair for an up-do, or of course just to add beautiful length.
HERE ARE SOME EXAMPLES OF OUR WORK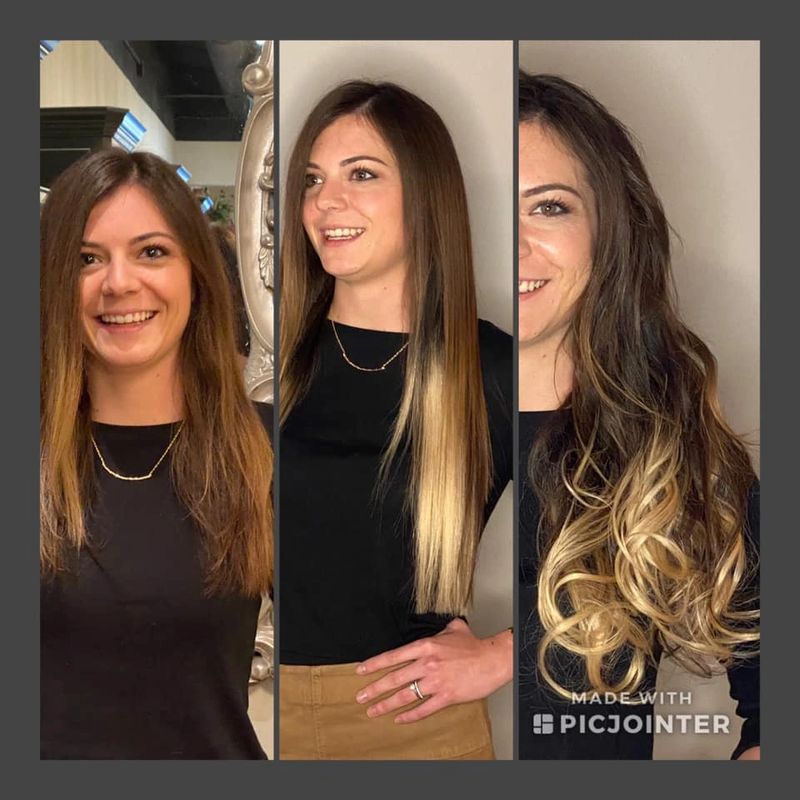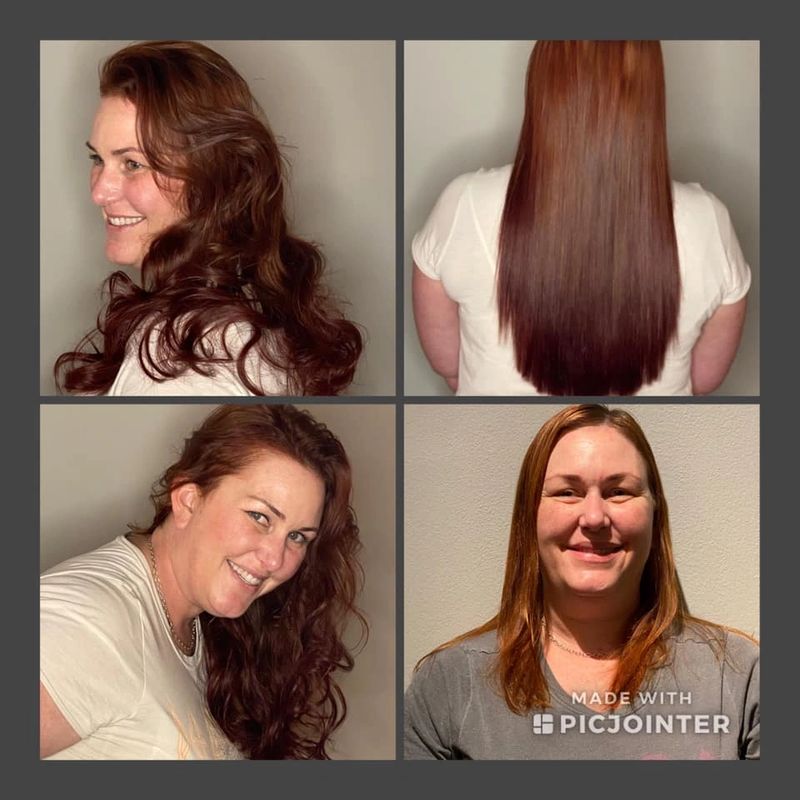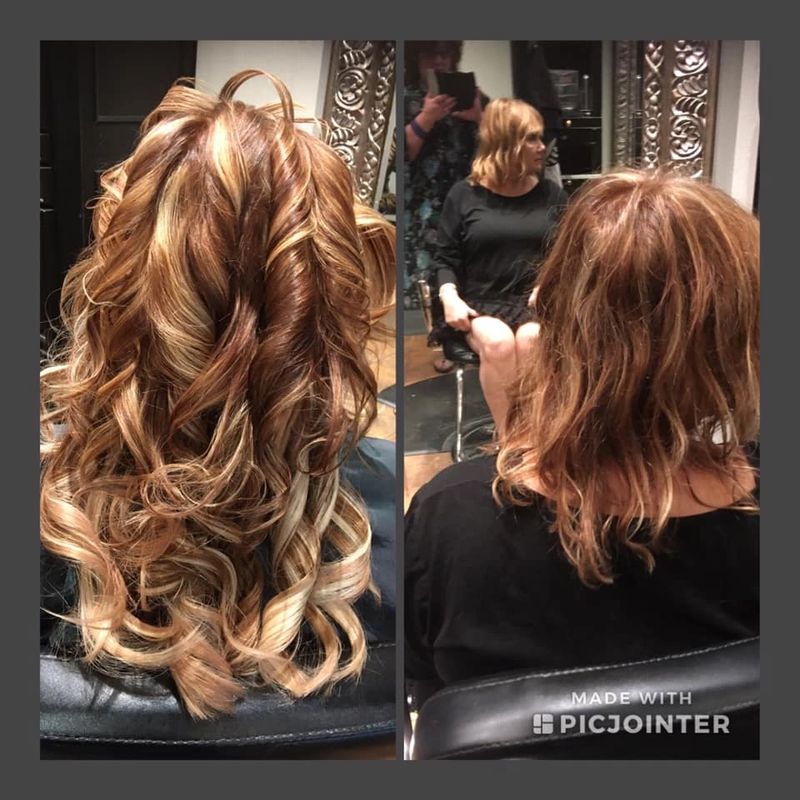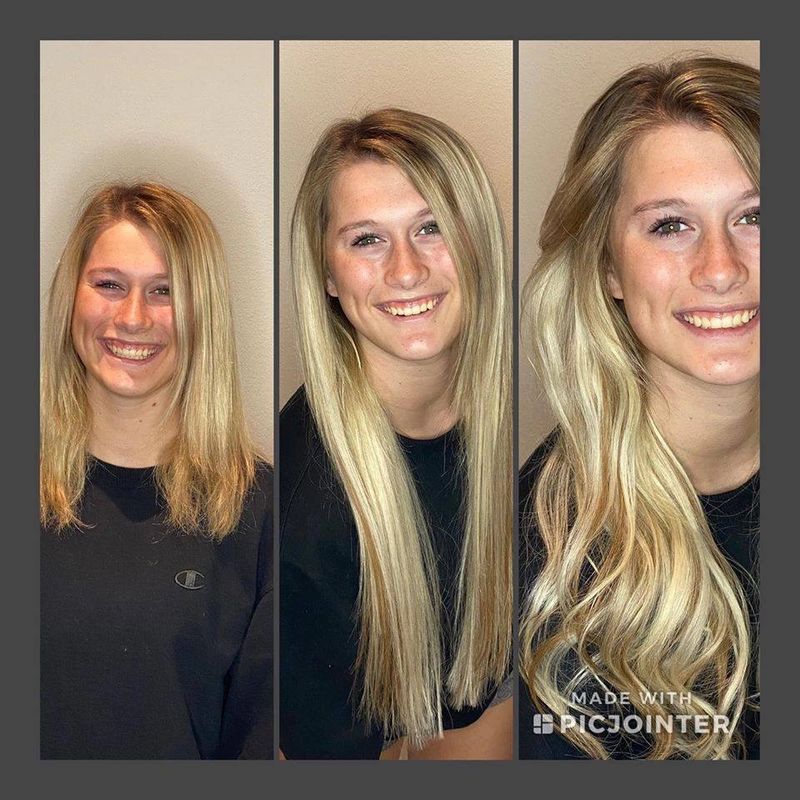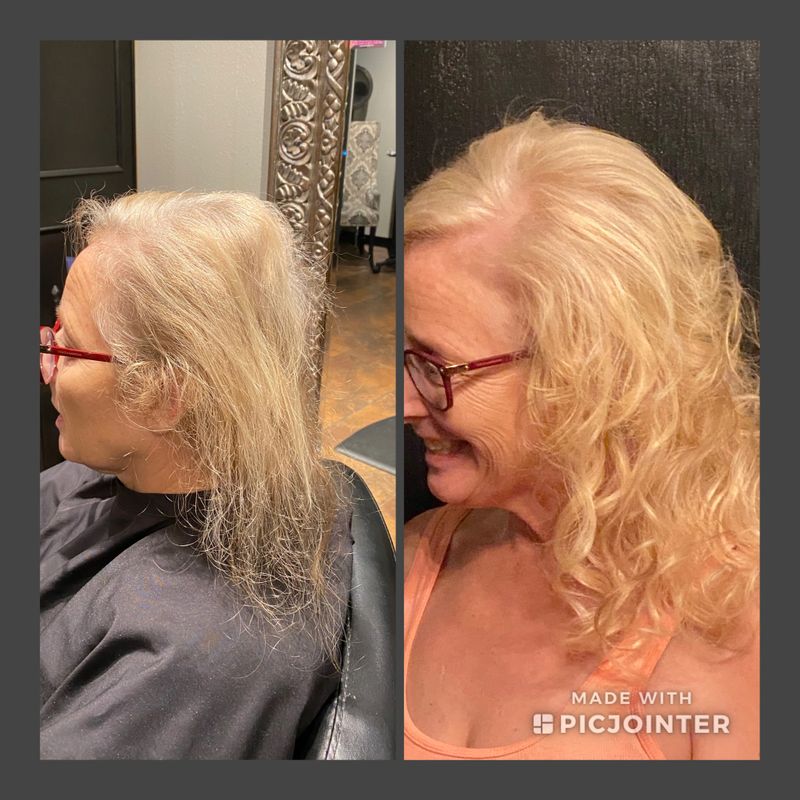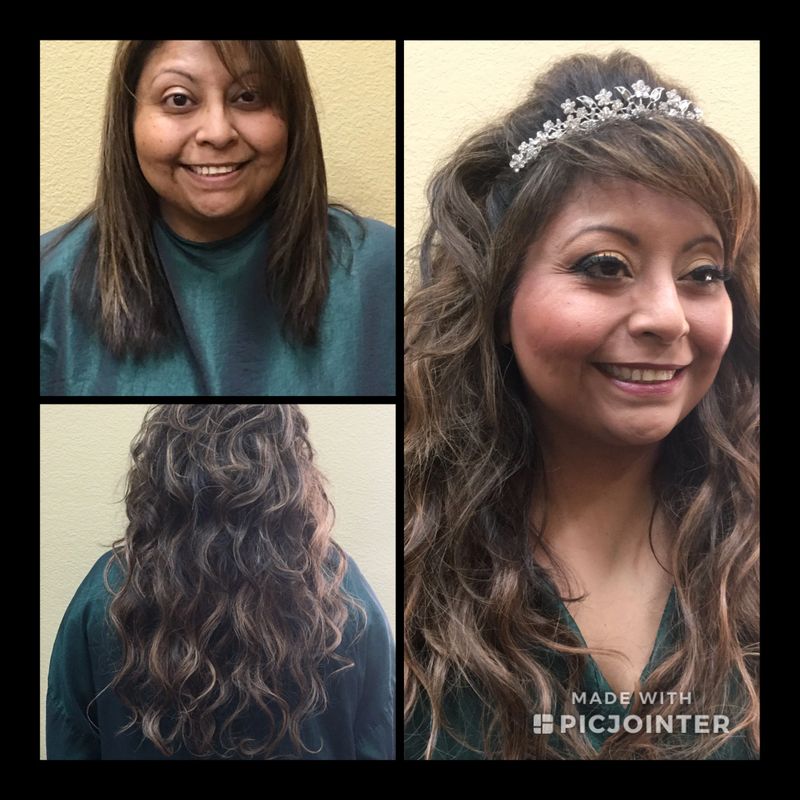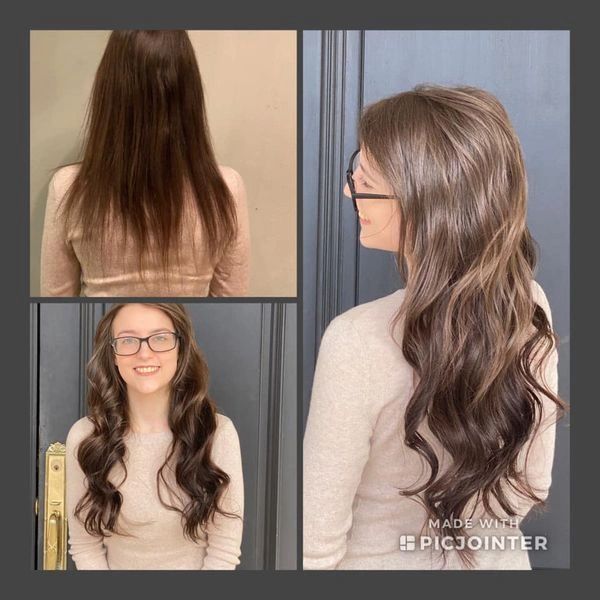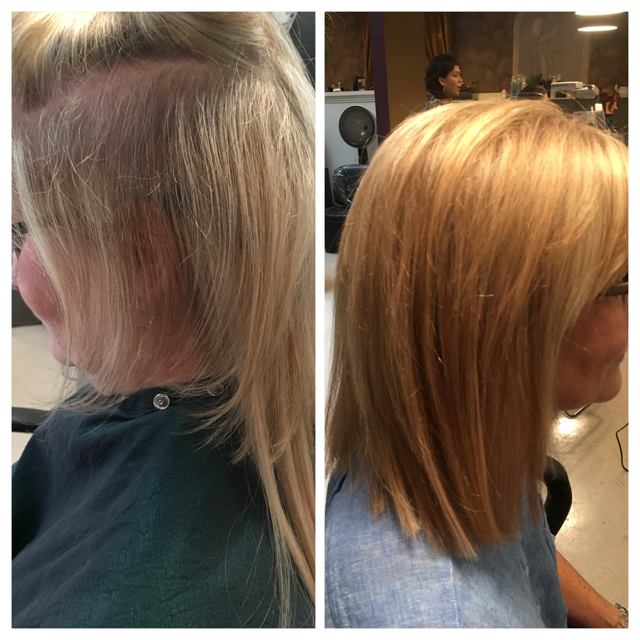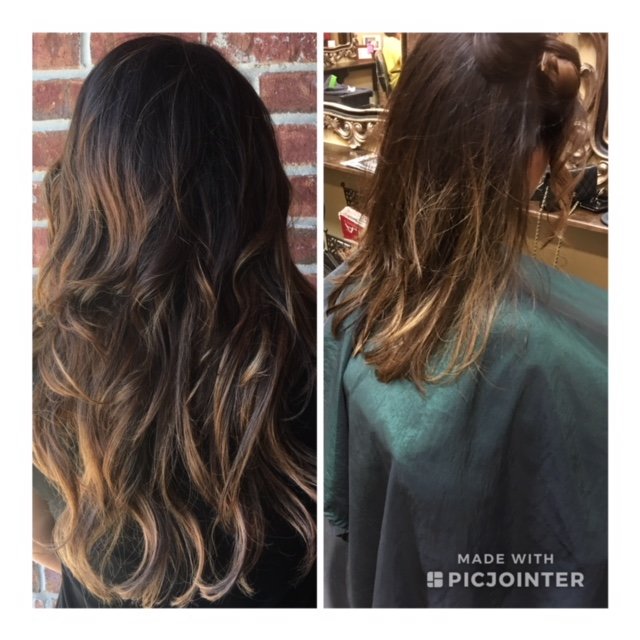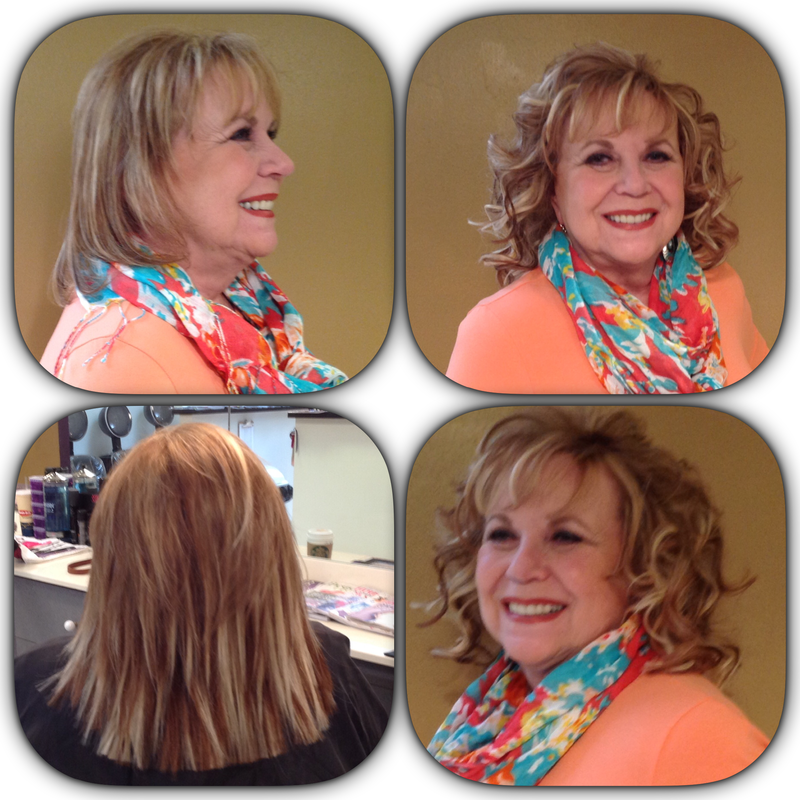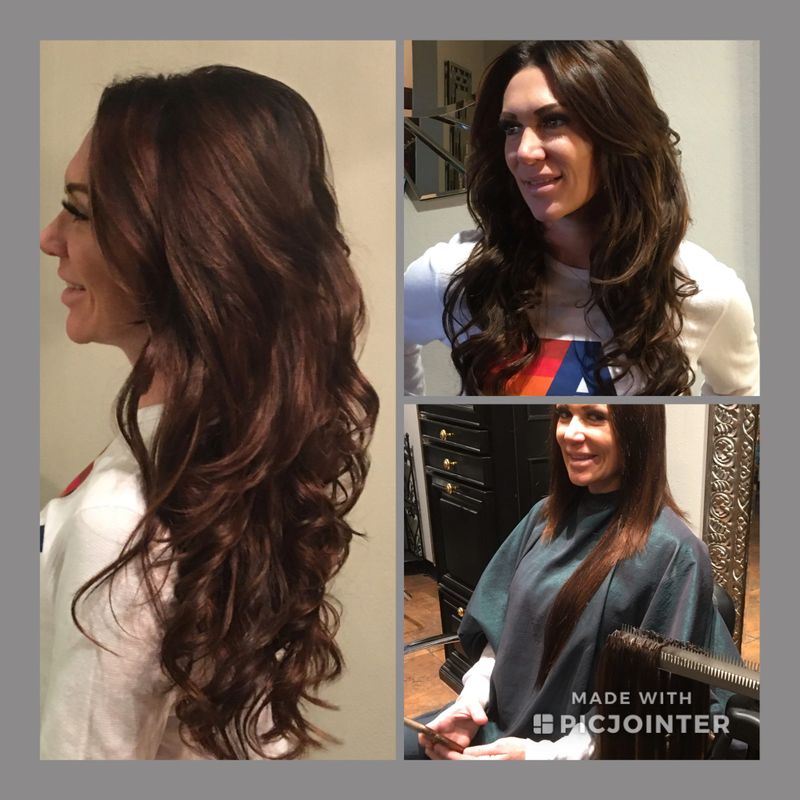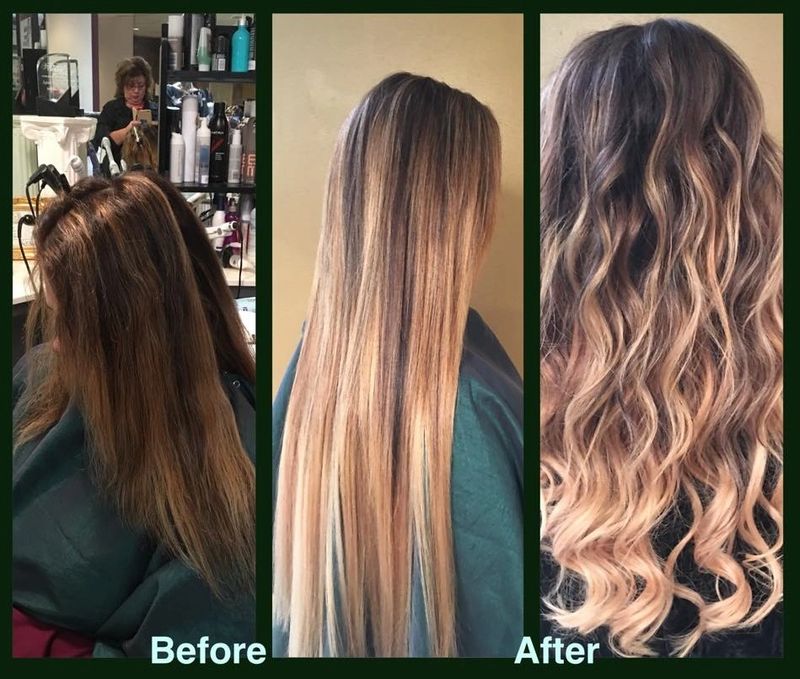 My Salon in Grapevine, Texas Hair Salon offers 8 methods of Hair Extensions 
Want great Hair extensions? Call Today for your free Consultation 817-861-6992
Let us help you choose the perfect type of extensions to fit your look, budget, lifestyle, and overall desires.
Choose from Micro-link, Halo, Fusion, Tape-ins, Handtied or beaded Weft, or Custom Clip-ins
The benefits of hair extensions are so amazing especially if you are not happy with the way your natural hair looks and feels. We offer so many amazing solutions.
Complimentary Consult for all guests interested in any type of hair Extensions to ensure a great fit and the proper type that will best suit you for cut, color, length, and styling. We can assist you in choosing the perfect color to match or add some new color that you may want.
😀
😀
ASK FOR YOURS from Mylinda Renay Salon Today!
STARTING AT JUST $6. EACH
Our salon offers Haute Glam Hair Extensions which is 100% Human Remy Cuticle correct Hair. We love offering a service that gives our guest this type of immediate result. Our Creative Salon Team discovered that guests were facing hair challenges such as hair loss from stress, hormone imbalance, medical conditions, and more. Maybe a guest requests a new haircut and color but her hair is not long enough to give her that look. "Well that's not a challenge anyone has to be concerned about any longer when visiting Mylinda Renay Salon and Boutique in Grapevine, Texas. Mylinda Renay and Haute Glam Hair Extension are armed with many options to cure these common issues. We have Hot Fusion extensions which are applied using a tool to apply a Keratin bond to the natural hair and blending the 100% Remy New Hair extension directly to your own hair shaft making the hair appear thicker and fuller than ever before. This technique can also be used to add length up to 24" or simply highlight your hair without damaging your natural hair with chemical such as bleach. Whether you have coarse or fine hair, Mylinda Renay will choose a method of Hair Extensions  to preserve the health of your natural hair. The original methods of extensions brought to serve our guests were Custom Clip-In Extensions. This method of extension is just the beginning of our ability to serve and create a new look immediately for our amazing salon clients. Now available are the newest "INVISIBLE  TAPE-INS Extensions" in less than 2 hours you can receive a full set of extensions and achieve fuller, thicker, longer or simply highlighted without chemicals. Mylinda Renay Salon and Boutique is a unique and relaxing environment offering the ultimate in pampering for all your Well-being and beauty needs. We are located just between Dallas and Fort Worth in Colleyville, Texas just a few minutes from Grapevine and Southlake.