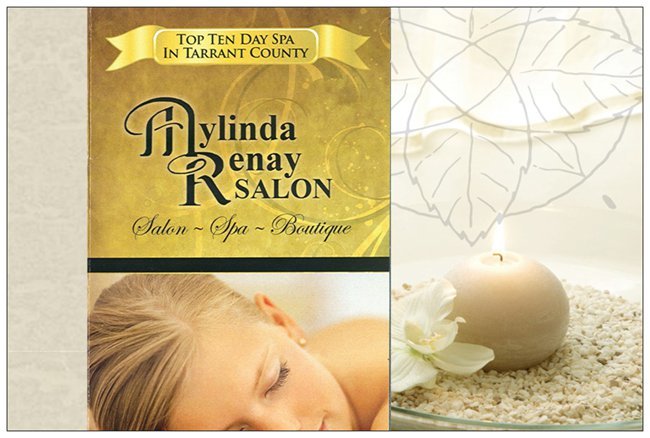 Wayne is a wonderful massage therapist .
He stays up on all the NEW trends in massage therapy.
If I am stressed out and my back, neck and legs are bothering me
I head to Wayne for one of his fabulous massages I love this Salon!!!
SPA TREATMENTS
Sports Massage
This technique is for guests who require a more intensive massage. A deeper pressure is used
by our massage therapist to ease chronic, muscular tension in the deeper layers of the muscle tissue.
½ Hour Sports Massage $60
1 Hour Sports Massage $75
1 ½ Hour Sports Massage $90


Aromatherapy Massage
This massage includes the traditional Swedish massage with aromatherapy. Plant and flower essences are blended to create a rejuvenating and relaxing
experience for your mind, body and spirit.
½ Hour Aromatherapy Massage $65
1 Hour Aromatherapy Massage $80
1 ½ Hour Aromatherapy Massage $95


Prenatal Massage
$105
Full body
1 hour
Swedish massage designed to accommodate the health,
circulation and well being of expectant mothers.
Please confer with your doctor prior to booking an appointment.


Stone Therapy $105
1 hour warm healing treatment relieves tense and sore joints through a combination of river rock earth elements. Aromatic oils penetrate deep into muscles, after which long, flowing strokes with warm stones create a unique massage experience.


Ultimate Massage $100
This 1 1/2 hour massage includes Swedish relaxation techniques, deep tissue massage, sports stretching, and stone therapy on the neck, back and shoulders.


Reflexology $40
Our massage therapist uses techniques that involve working on the specific pressure points on the soles of the feet that correspond to the vital organs of the body.
This treatment takes approx 30 minutes.
Self Tanner $45
Sunless Body Bronzer is applied using soothing massage for your relaxation resulting in a smooth even tan skin.


Ocean Bronzing $85
Your 45 minute treatment starts with a Dead Sea Salt Scrub using Special blends of oils to smooth sea salts gently over your body's surface. The sea salts are removed with hot towels, which leaves your skin feeling baby soft and moisturized. Next, a self-tanning bronzing cream will be applied to the body for a smooth even tan skin.
BODY TREATMENTS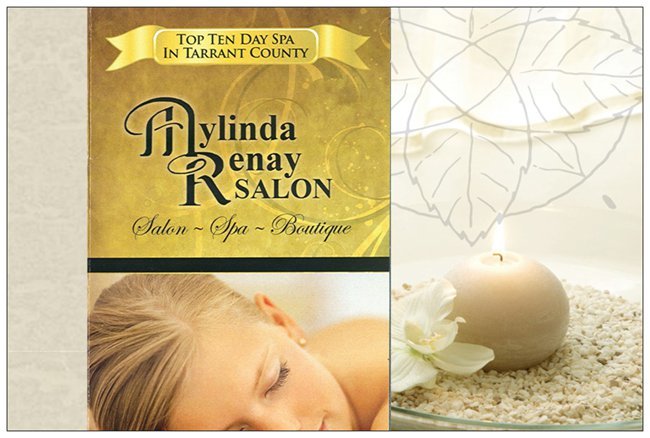 Swedish Massage
This is a relaxation massage that combines traditional massage techniques to help increase circulation and stimulation for calming the senses.
½ Hour Swedish Massage $55
1 Hour Swedish Massage $70
1 ½ Hour Swedish Massage $85




SPA ETIQUETTE
Please arrive 15 minutes prior to your appointment time. This will insure that you have adequate time to fill out all necessary paperwork and forms. Remember that your late arrival will determine the length of your treatment time. Your treatment will end as scheduled so that the next guest may begin on time. If you are running late, a phone call is appreciated. We require a credit card to secure appointments of 3 services or more. If you must cancel or reschedule an appointment, please let us know 24 hours in advance.


SALON POLICY
Cancellations on services with less than 24 hours notice will be charged 50% of the total amount of services.
No-shows will be charged 100% of the total amount of services.
We provide a relaxing environment. Please make arrangements for your children unless they have an appointment.
This will allow you and others the opportunity to enjoy and benefit from our environment.


FOR OUR MALE GUESTS
You will experience a more relaxing skincare service if you have had a fresh shave before any facial services.


Mylinda Renay Salon Spa and Boutique
817-861-6992 or 817-461-1717 Call Notes Available 24/7
mrsalon@sbcglobal.net
ON LOCATION SPA TREATMENTS AVAILABLE ......PLEASE CALL TO INQUIRE
Mylinda Renay Salon Spa Boutique
5200 Hwy 121 Suite B
Colleyville, Texas 76034
817-861-6992


(Inside Salon G)
mrsalon@sbcglobal.net